<![CDATA[
Midtown Houston's first residential high rise tower is currently under construction. The 200 million dollar endeavor is being developed by Melbourne, Australia based Caydon Property Group and designed by Ziegler Cooper Architects.
[caption id="attachment_9410" align="aligncenter" width="920"]
Image: Ziegler Cooper Architects/ Caydon Property Group[/caption]
The project now known as "The Midtown" will be 27-stories and consist of around 357 luxury apartment units. It will feature studio, one and two-bedrooms apartments with elegant European style interiors and striking unobstructed 360-degree views of the city.
The Midtown's location played an important role in the developer's vision for future residents. The property will be conveniently located between Downtown and the Medical District while neighboring Midtown Park and the Houston METRORail making it the perfect location for professionals seeking a short commute to work and entertainment.
[caption id="attachment_9439" align="aligncenter" width="1360"]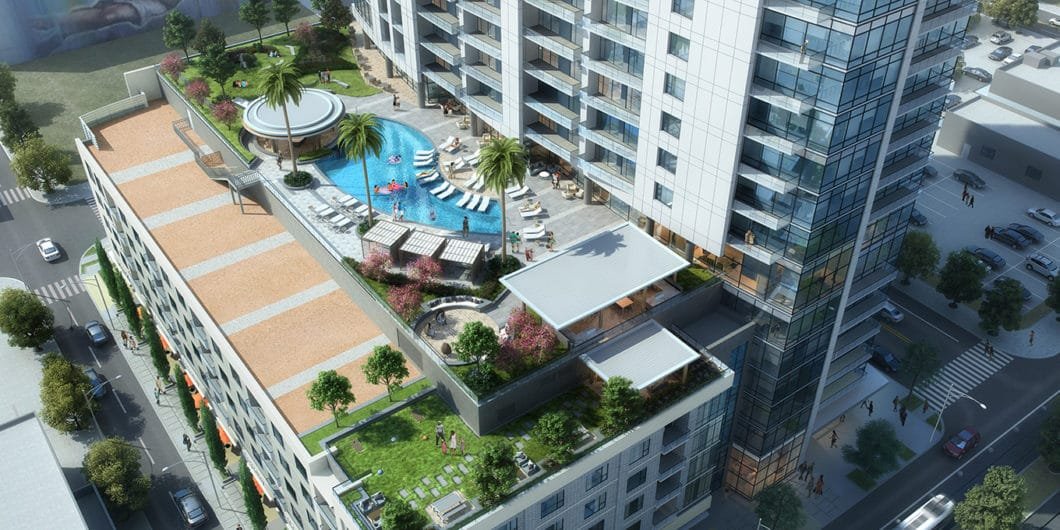 Image: Ziegler Cooper Architects/ Caydon Property Group[/caption]
Common Areas Will Include:
Private pool with a swim-up bar
Resort Style Fitness center
Yoga Studio
Impressive Sky lounge that overlooks Midtown and Downtown
The Midtown High Rise Tower is slated to be completed by the third quarter of 2019. Pricing and floor plans are still being confirmed.
[caption id="attachment_9444" align="aligncenter" width="900"]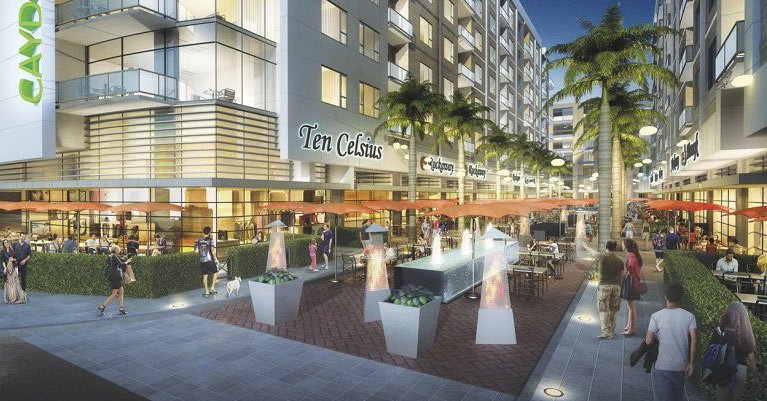 Image: Ziegler Cooper Architects/ Caydon Property Group[/caption]
Caydon Property Group has also purchased land two blocks north of the Midtown's dwelling. The site purchased currently serves at as parking for the Greensheet building; a 1955 mid-century office building at 1000 McGowen Street. There are rumored to be plans the works to redevelop it into mixed-use retail for shops, office space, restaurants, a bar, and rooftop event space along Main and Drew streets, as well as a community parking garage.
To stay up to date with the progress of this development please fill out the form below or contact Rachael Clever. 
[gravityform id="109" title="true" description="true"]
Sources: Olivia Pulsinelli with Houston Business Journal, Christine Gerbode with Swamplot, Zielger Cooper Architects, and Caydon Property Group.
]]>

<![CDATA[]]>