<![CDATA[
[caption id="attachment_10024" align="aligncenter" width="940"]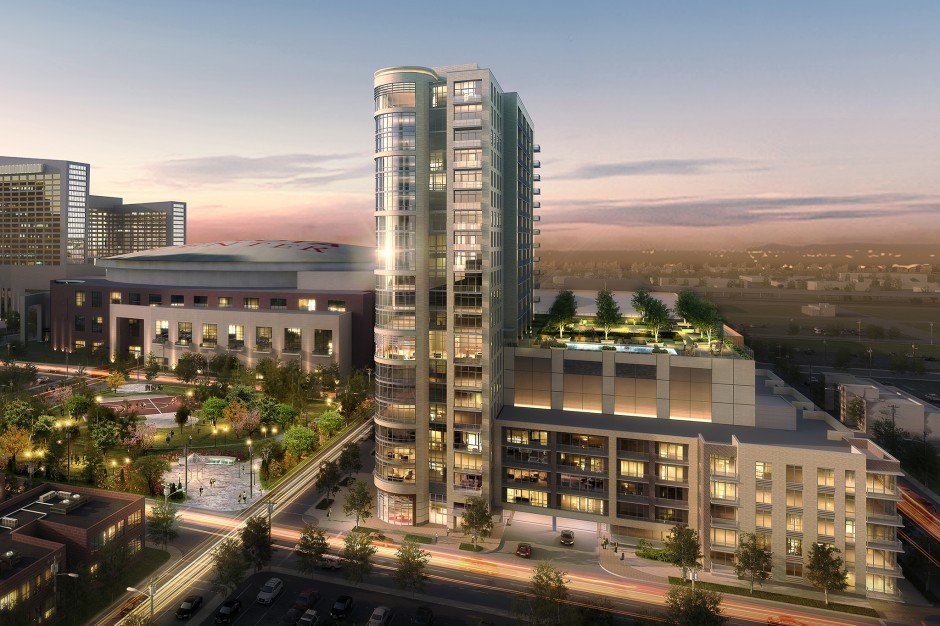 Camden Downtown 21-stories Image: Ziegler Cooper Architects[/caption] Another downtown apartment tower is under construction near the Toyota Center at 1515 Austin Street. The Camden Downtown is the second recent project Camden Property Trust has brought to the east central Houston area, Camden McGowen Station was the latest in 2018.
Camden Property Trust is set up as a Real Estate Investment Trust (REIT) meaning they are involved in the ownership, development, redevelopment, acquisition, and construction of their apartment communities. Currently in Houston, Camden manages and owns interests in over 20 properties.
[caption id="attachment_10030" align="aligncenter" width="940"]
Image: Ziegler Cooper Architects[/caption] [gallery columns="1" link="file" size="full" ids="10036,10035,10033,10034,10031"] The Camden Downtown will be a 21-story Class A Apartment Building with over 270 luxury residences. It is going up on part of a 3 acre lot bordered by Austin, Bell, La Branch, and Pease streets. Construction is on the north end of the block facing east and west to maximize the views of downtown and make the building more energy efficient. Originally delayed due to the oil slump, the development officially broke ground at the end of 2017. Architects of the project claim the orientation of the tower should also minimize the shadows of the building on the 20,000 square foot amenity deck. [caption id="attachment_10032" align="aligncenter" width="940"]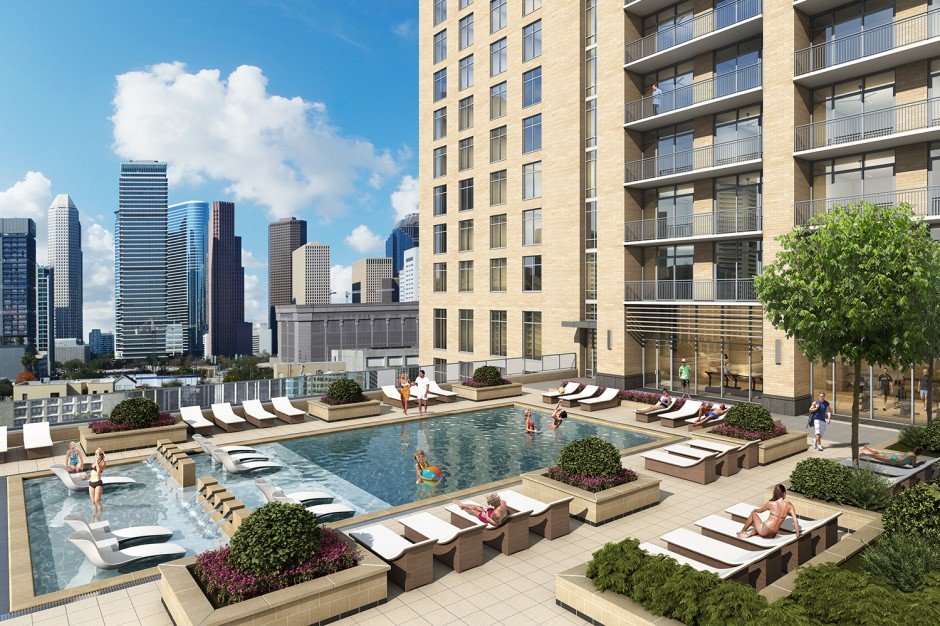 Amenity Deck Image: Ziegler Cooper Architects[/caption] North Downtown has been a popular attraction for real estate developers in the past few years. Here is a list of the most recently completed high rise apartment developments:
TO STAY UP TO DATE WITH THE PROGRESS OF THIS DEVELOPMENT PLEASE FILL OUT THE FORM BELOW OR CONTACT RACHAEL CLEVER.
[gravityform id="111" title="true" description="false"]]]>